Brand identity for a high-end resale store in Columbus, OH that sells quality furniture and accessories.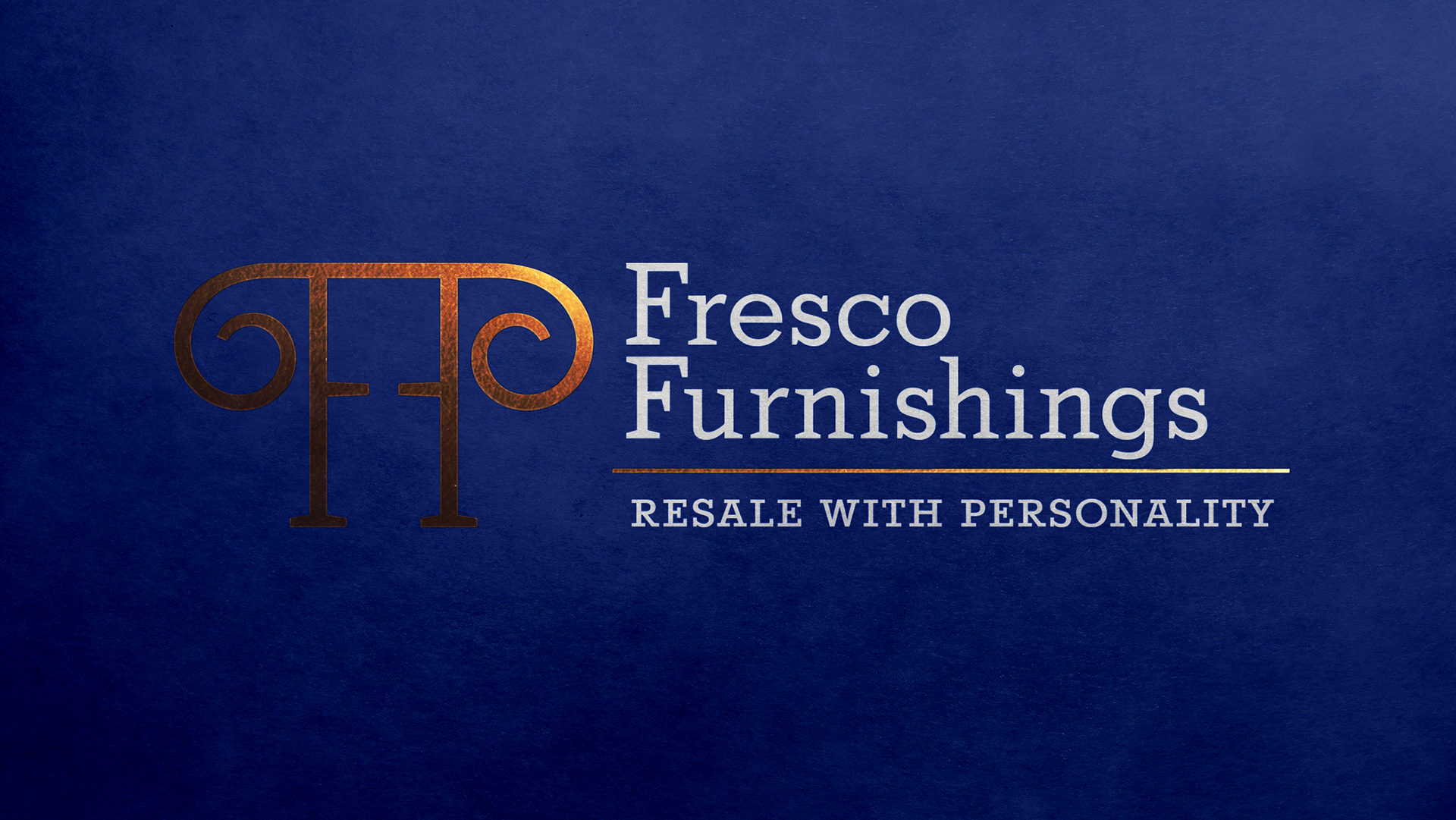 When Annie Robinson, founder of Fresco Furnishings, approached us at Unigraphics, she wanted us to breath new life into Fresco's visual identity. My art director and I sifted through a few of my sketches and we landed on a mark that we believe sets the tone for the whole experience. Looking through various furniture items sold at the store, I noticed a visual relationship between their previous logo and the products that they sold. The mark that we selected clarifies this visual relationship and brings it into the forefront of the brand. 
Working from the idea of their previous logo, which was a detailed illustration of an ionic column, I placed two F's facing each other recreating the essence of the previous column. This icon also represents various furniture items such as an ottoman or a table.
For use-cases that demand a more simplified, purely typographic approach, the icon splits apart to spell out the store's full name.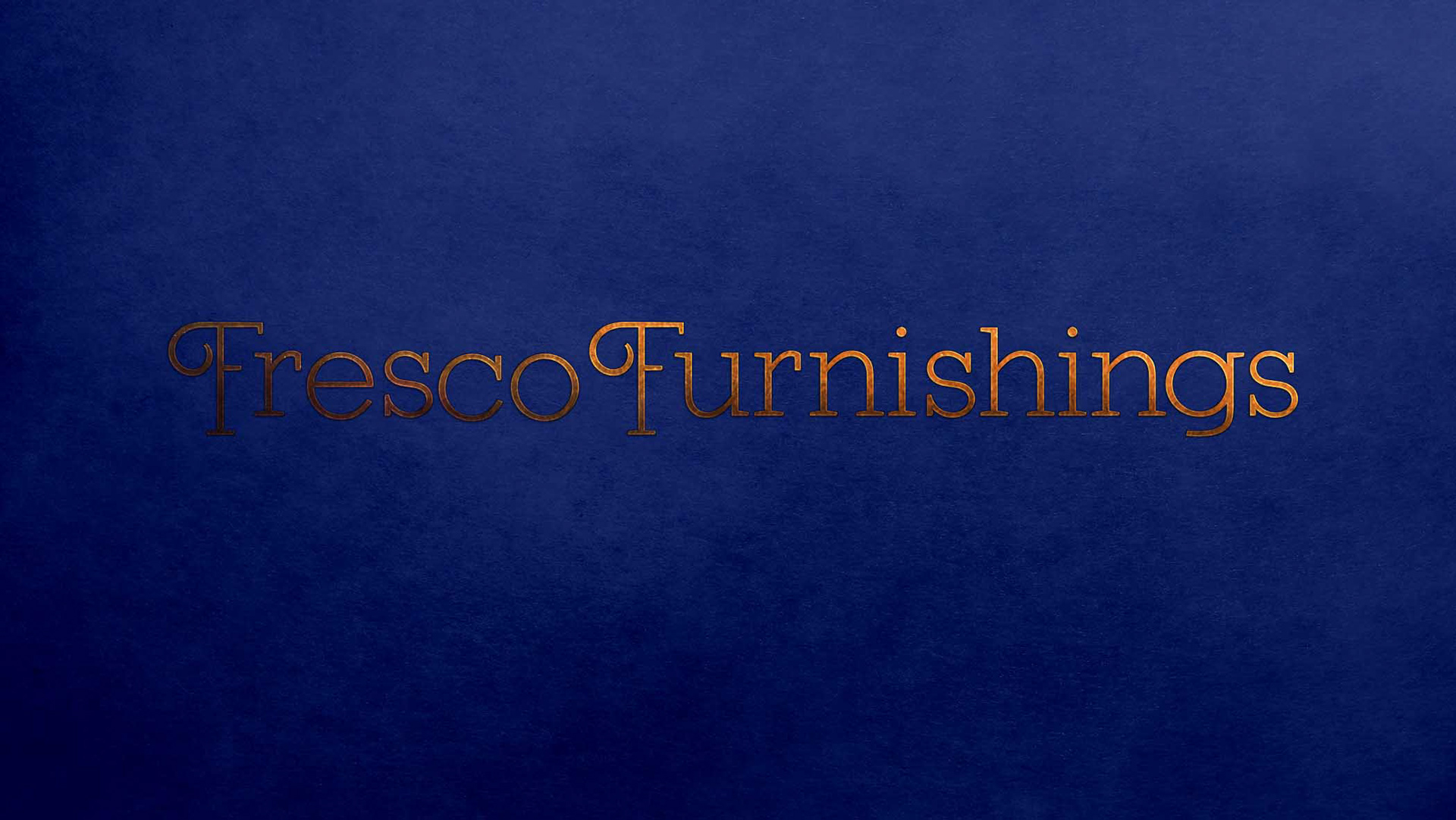 I developed a pattern derived from the new logo referencing decades of antique furniture design. The pattern can be utilized in multiple ways as showcased by the following applications.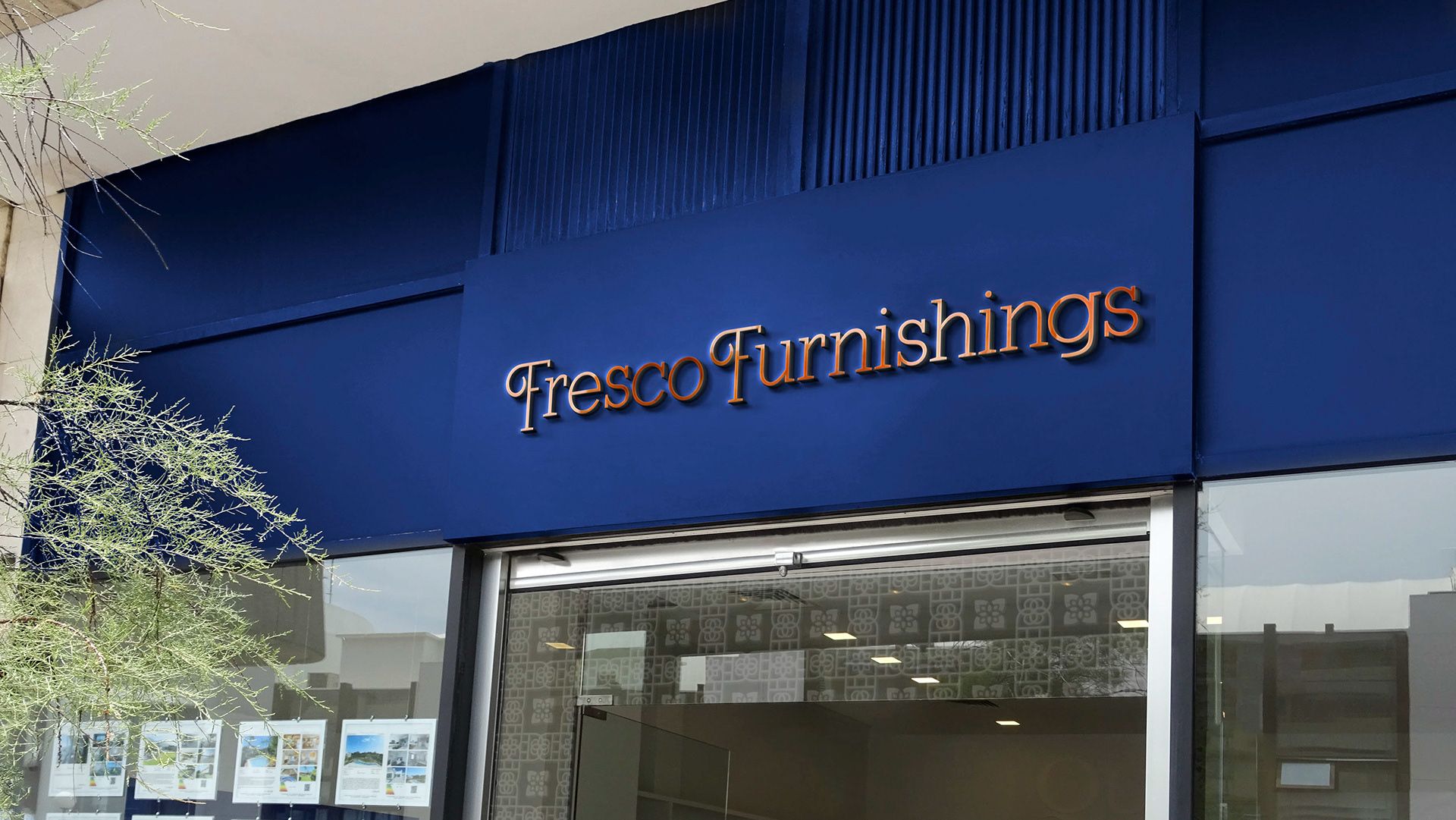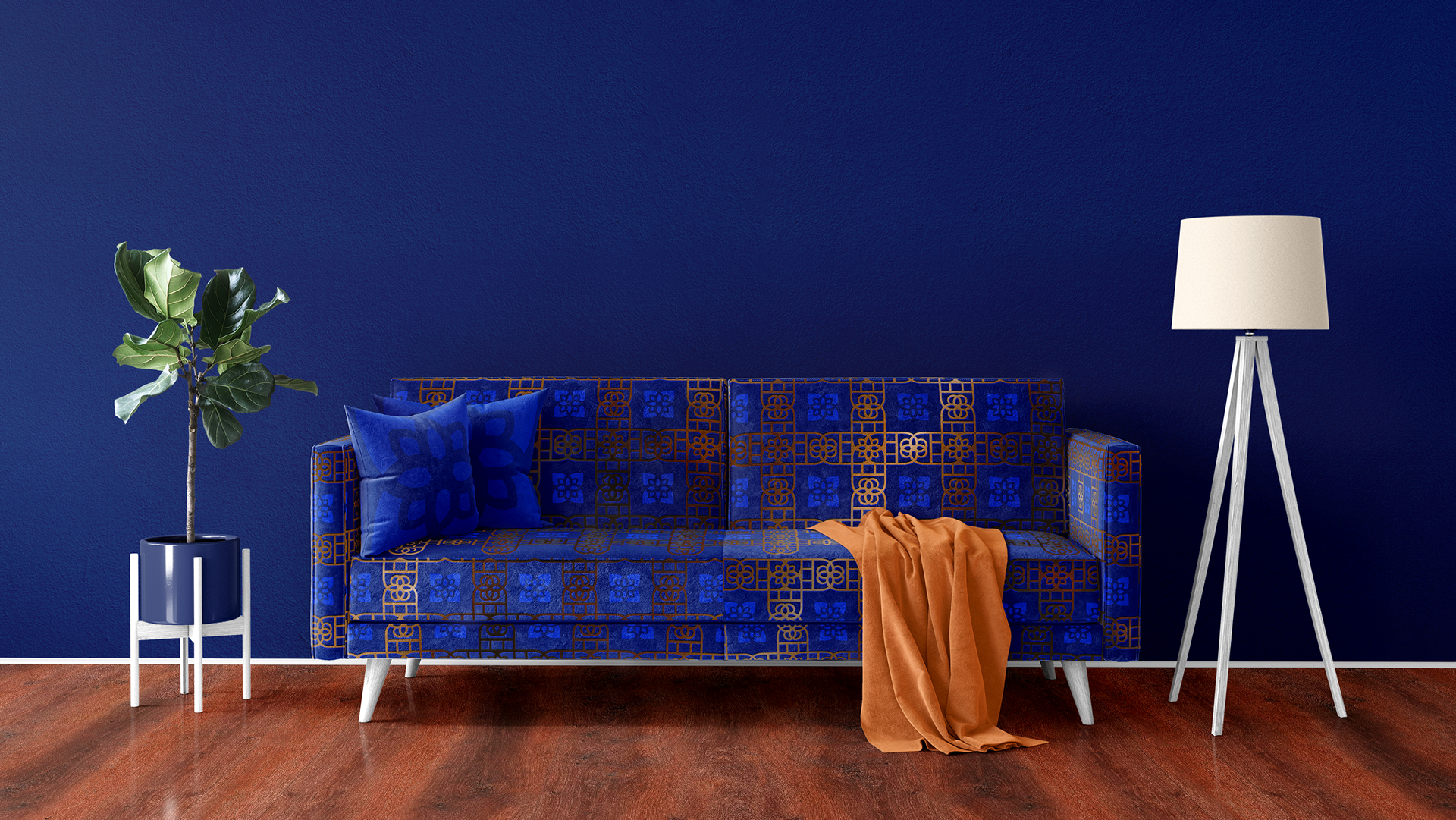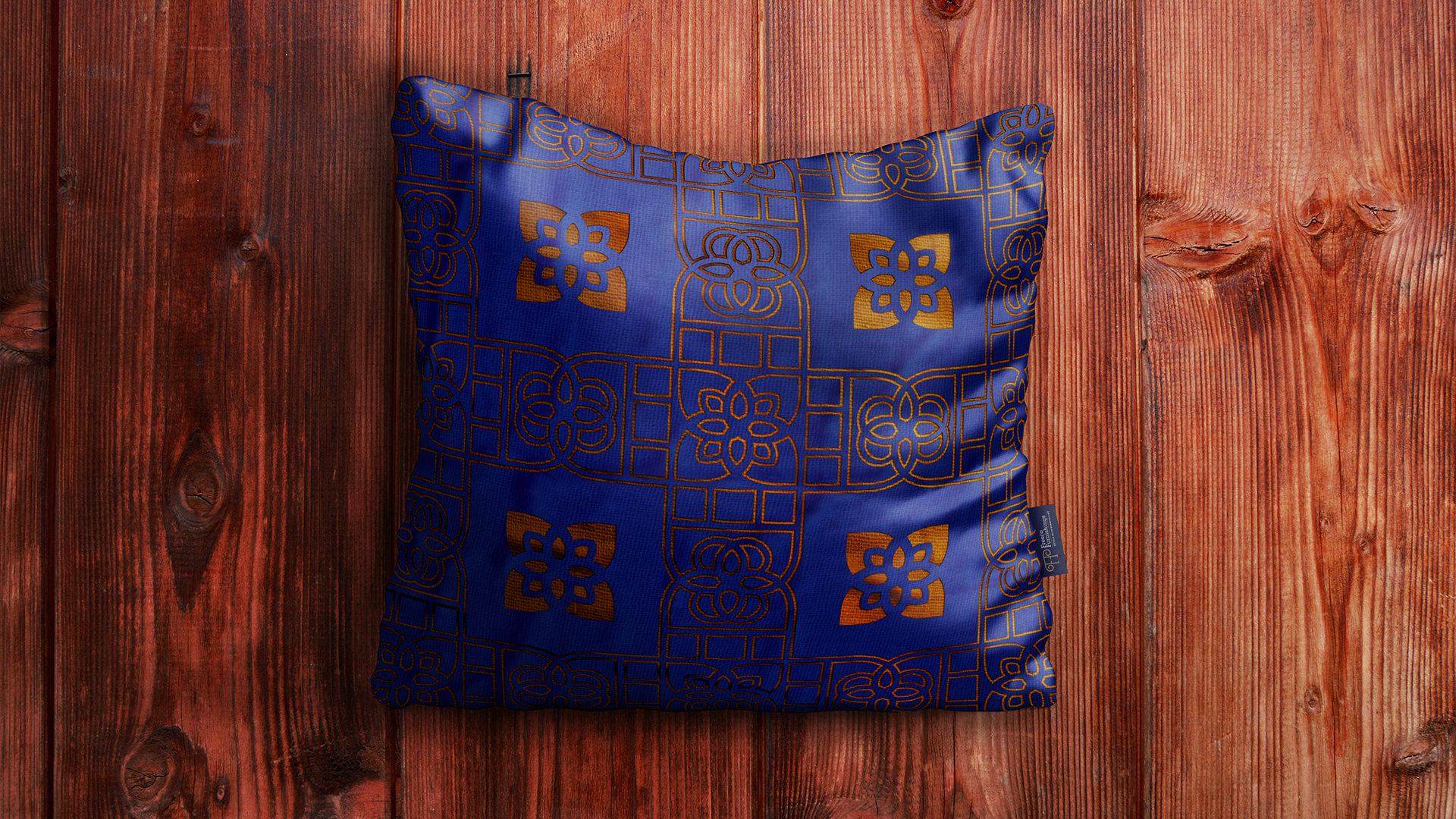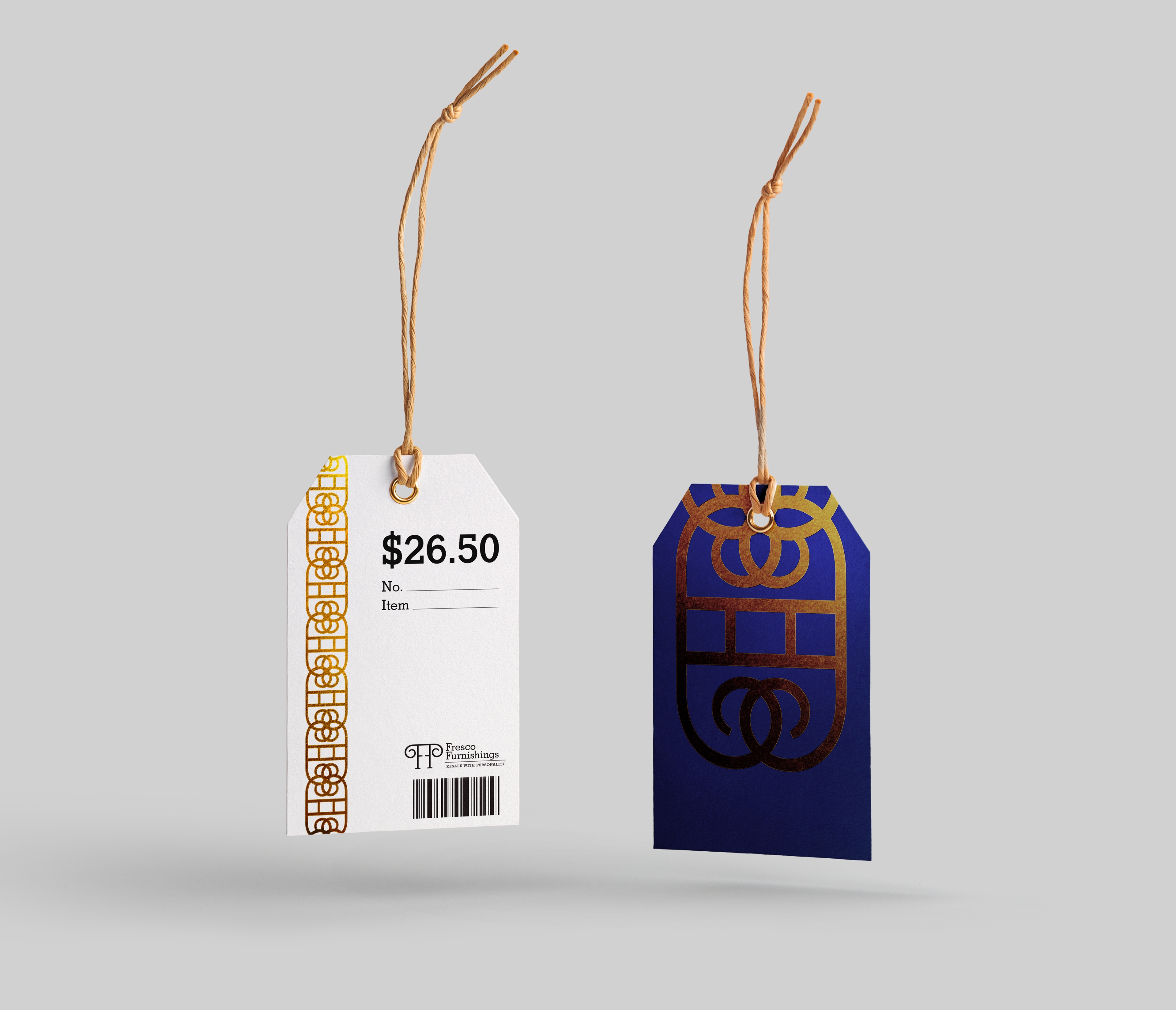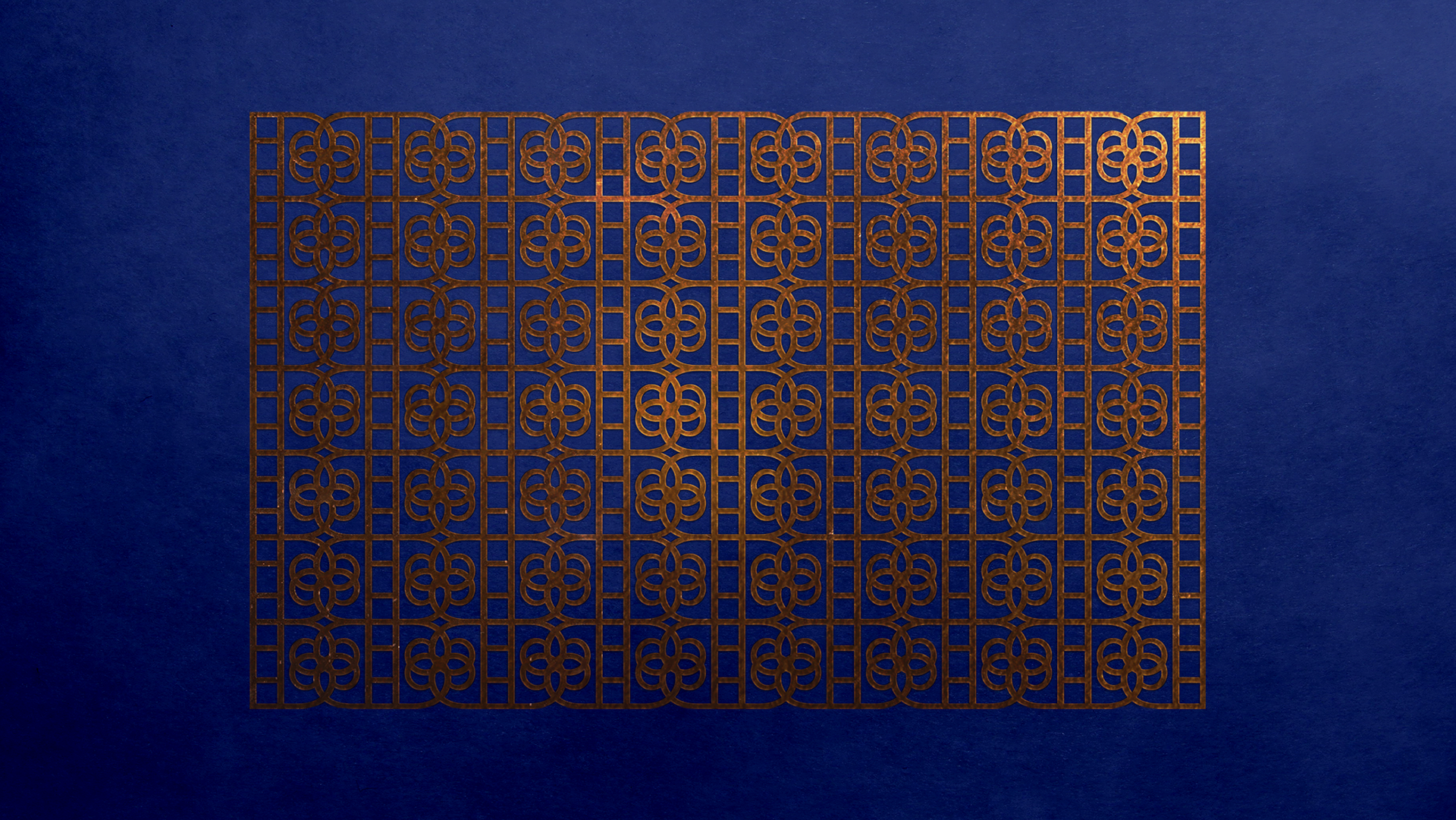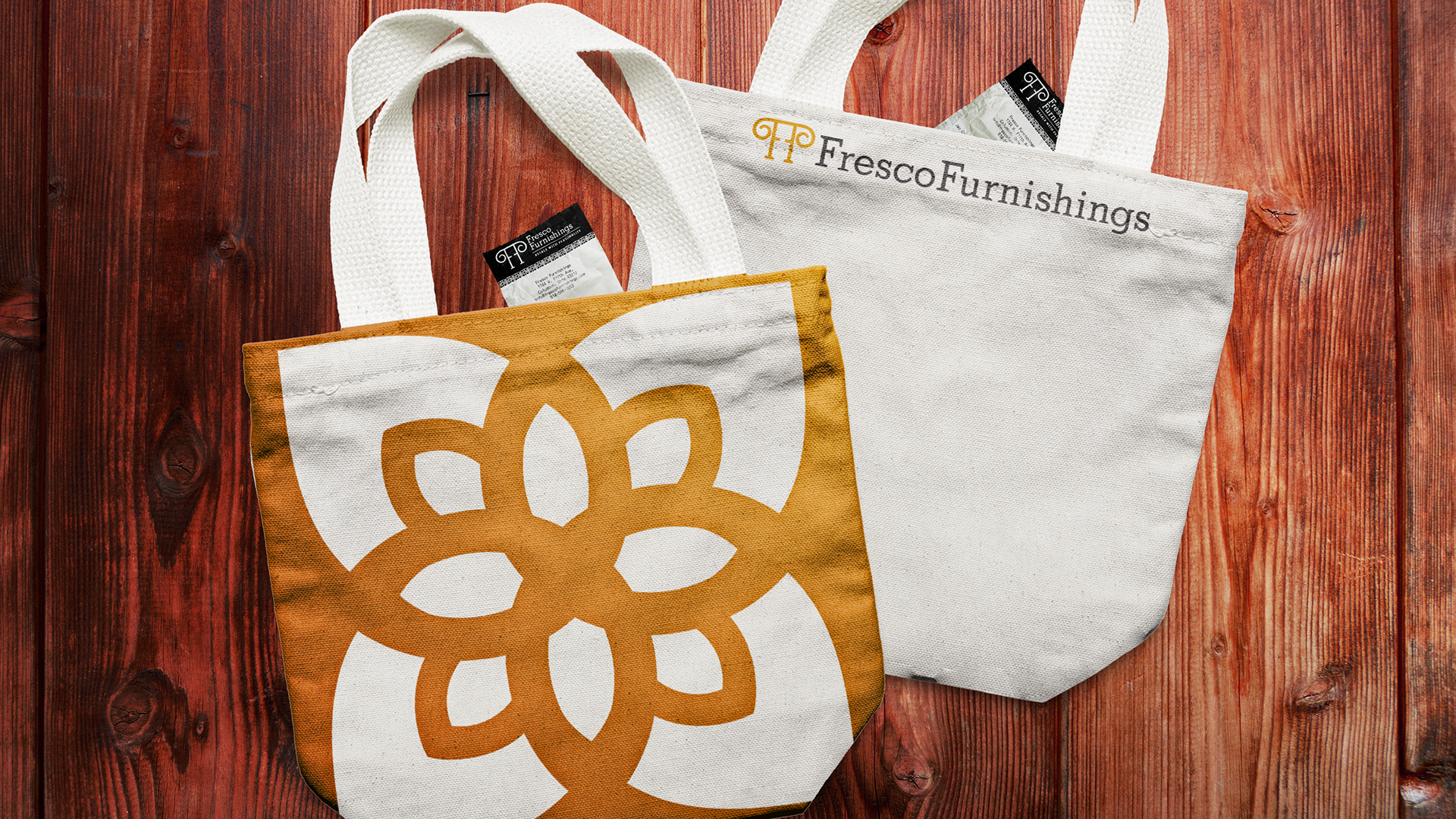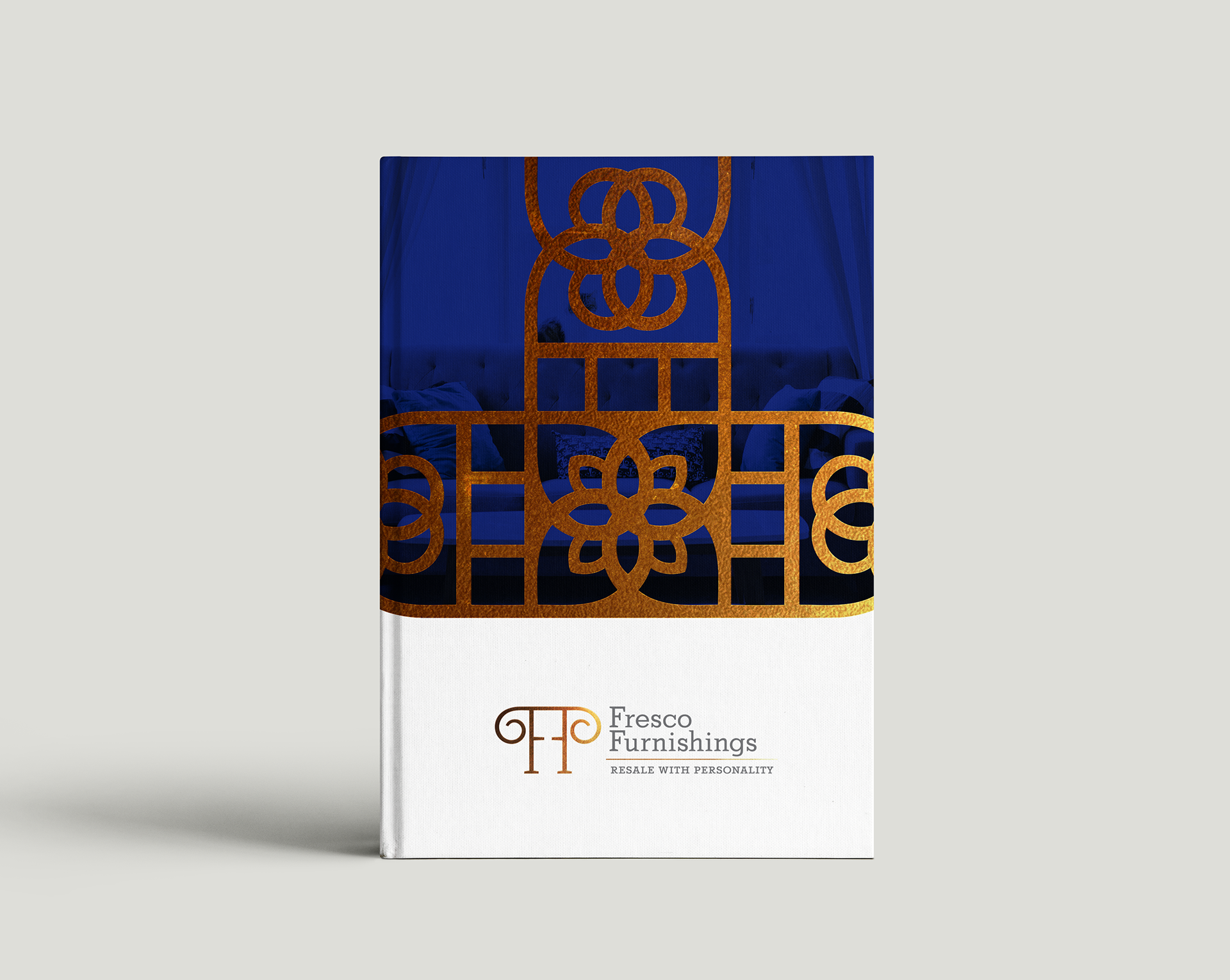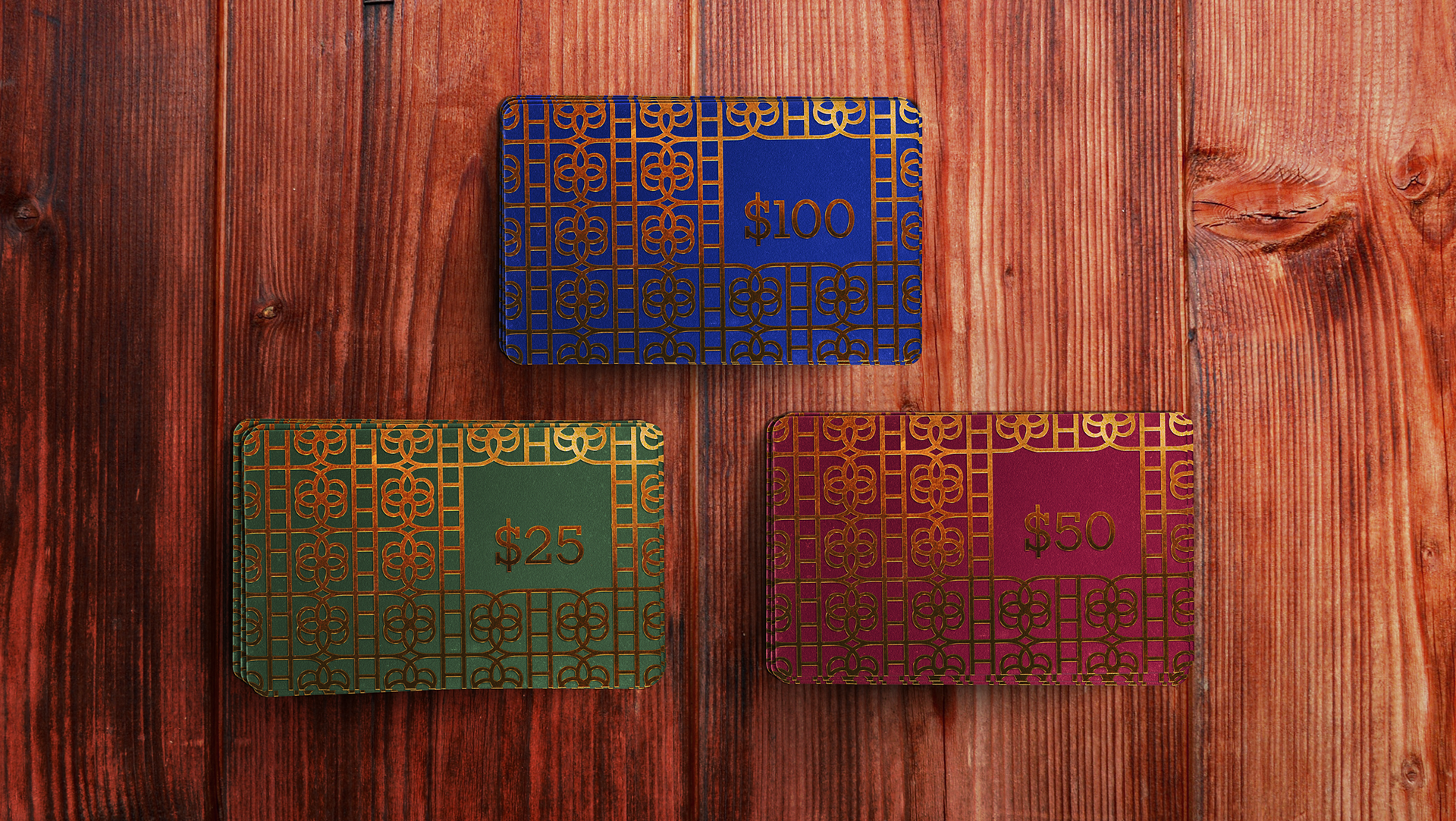 Pulling from various furniture design movements, the logo can be expressed in a number of ways in order to communicate the extensive selection found at the store. 
These expressions help the social media presence of Fresco Furnishings come to life through ads that helps sell the idea that Fresco Furnishings has something for everybody, no matter what look you may be looking for.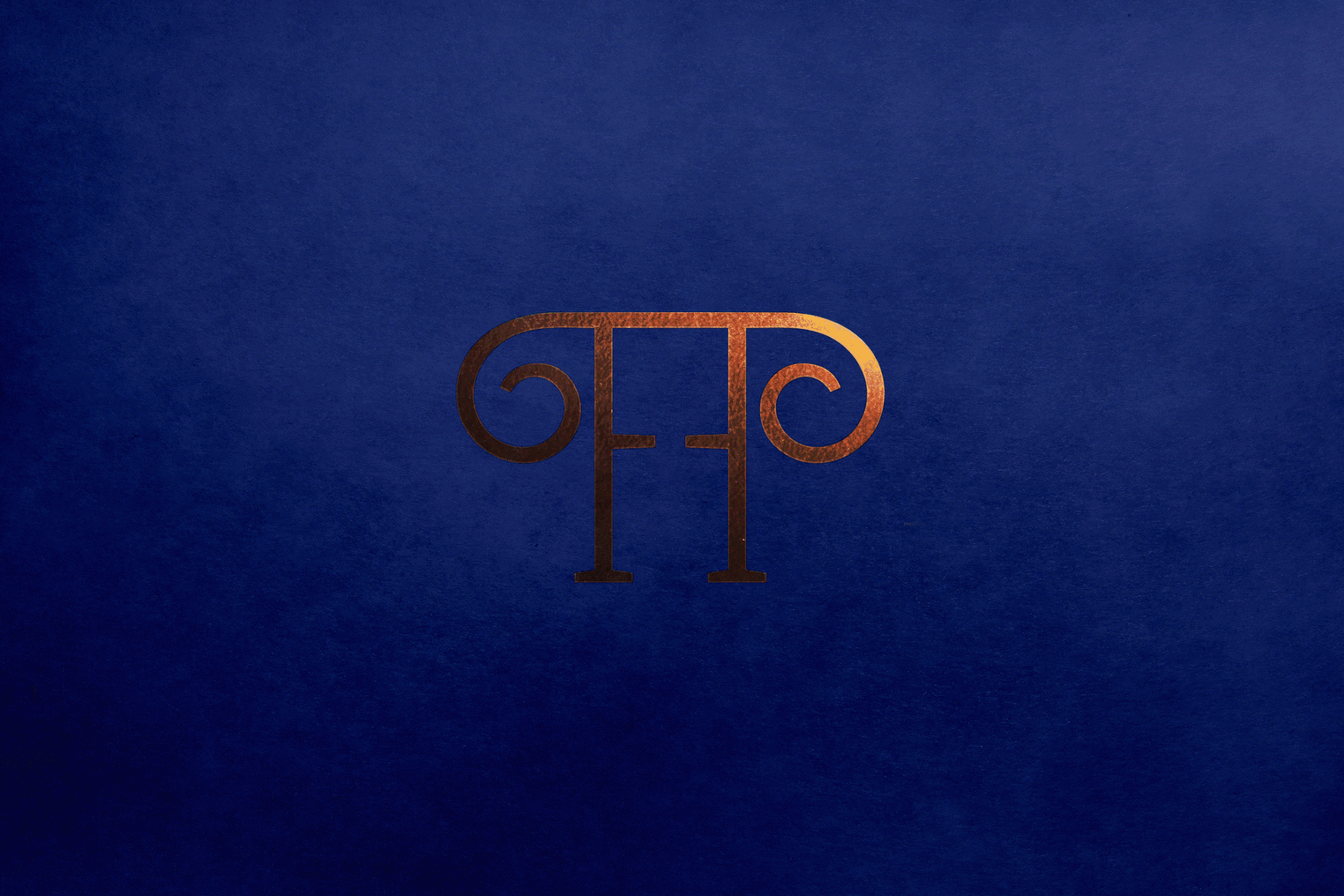 Original Mockups provided by Liam Ramus, Creative Market, GraphicBurger, and FreePikPSD