Brand identity for a family run fruit farm in Elyria, OH that is best known for their delicious apple cider.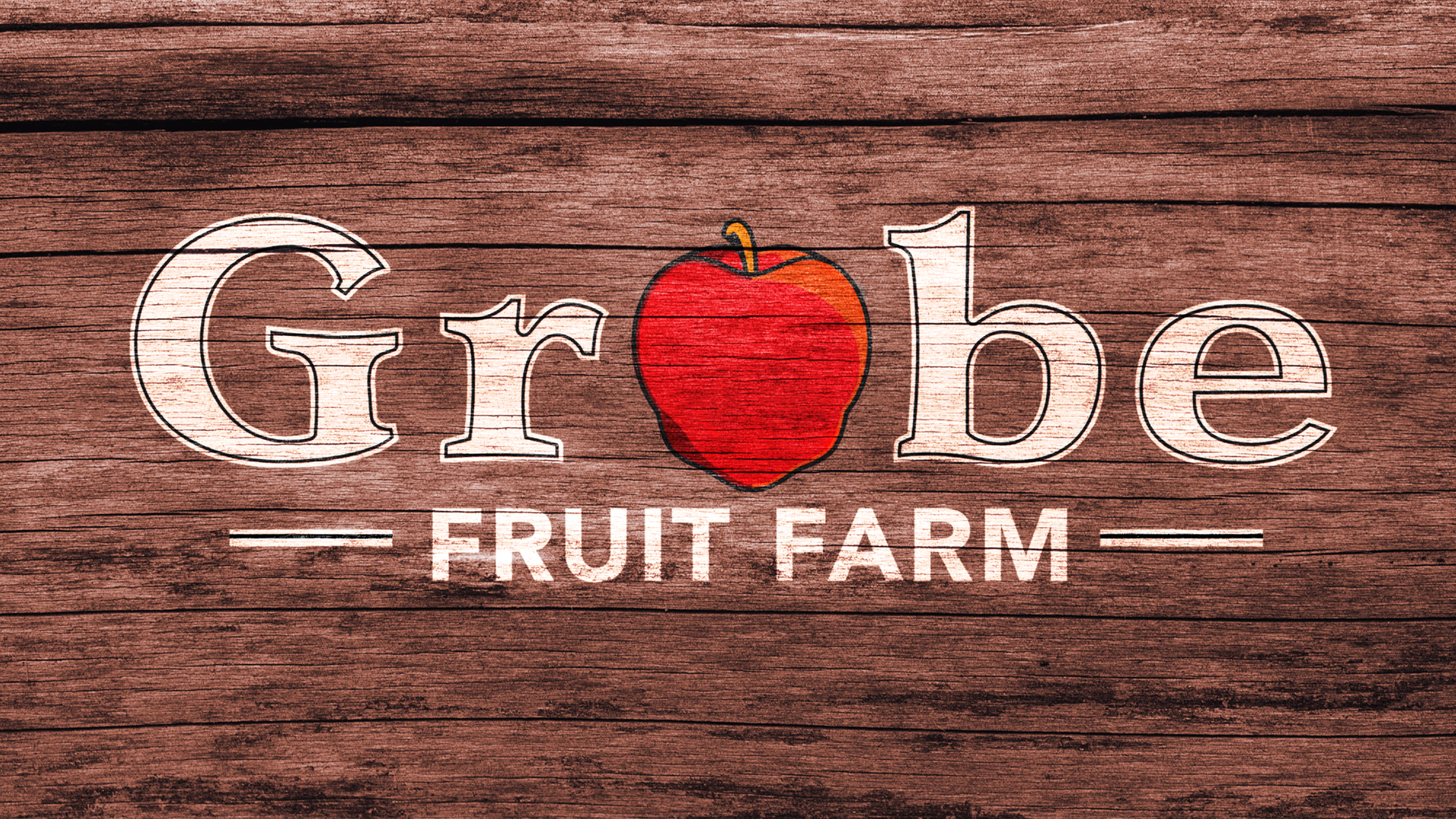 Grobe Apple Cider is one of the major staples of the Elyria Apple Festival and Elyria culture as a whole. When my brother befriended Brett Grobe in high school, my relationship with the Grobe family grew closer and closer. When Brett's wife, Brooke Grobe, approached me to revitalize their visual identity, I was ecstatic to work with such an incredible family and create a more modern look for the greatest apple cider in the country.
In the interest of maintaining existing brand equity, I worked off of the concept of their old logo. I redrew everything including most of the typography from scratch to give them a completely custom graphic.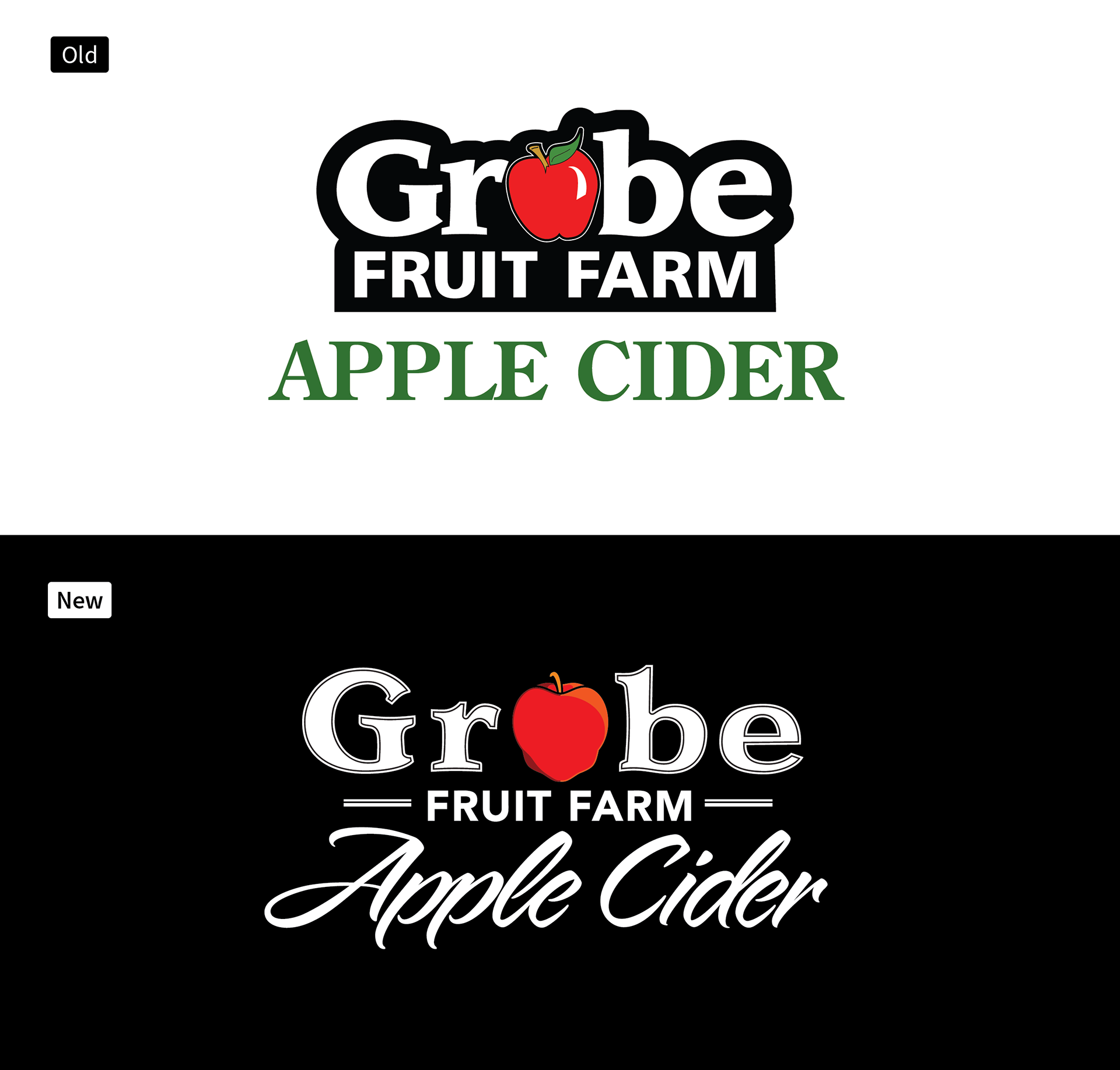 In my research I noticed that amongst all of the apple logos in the world, 99% of them had this little 'cleft' shape at the bottom using two of the bumps at the bottom of the red delicious apple. In the interest of creating an apple more appetizing, I turned the apple to focus on one of these little bumps rather than the space in between two, giving it a more handsome shape and a confident stance.