"I believe that my musical form is a vessel intercepting transient cosmic messages from celestial beings. The idea is underground like imagine a grungy space where I'm tapping at keyboards and old computers trying to receive all the messages being able to tap into this source but also having this existential crisis about what it means to be alive." - Sydney In Theory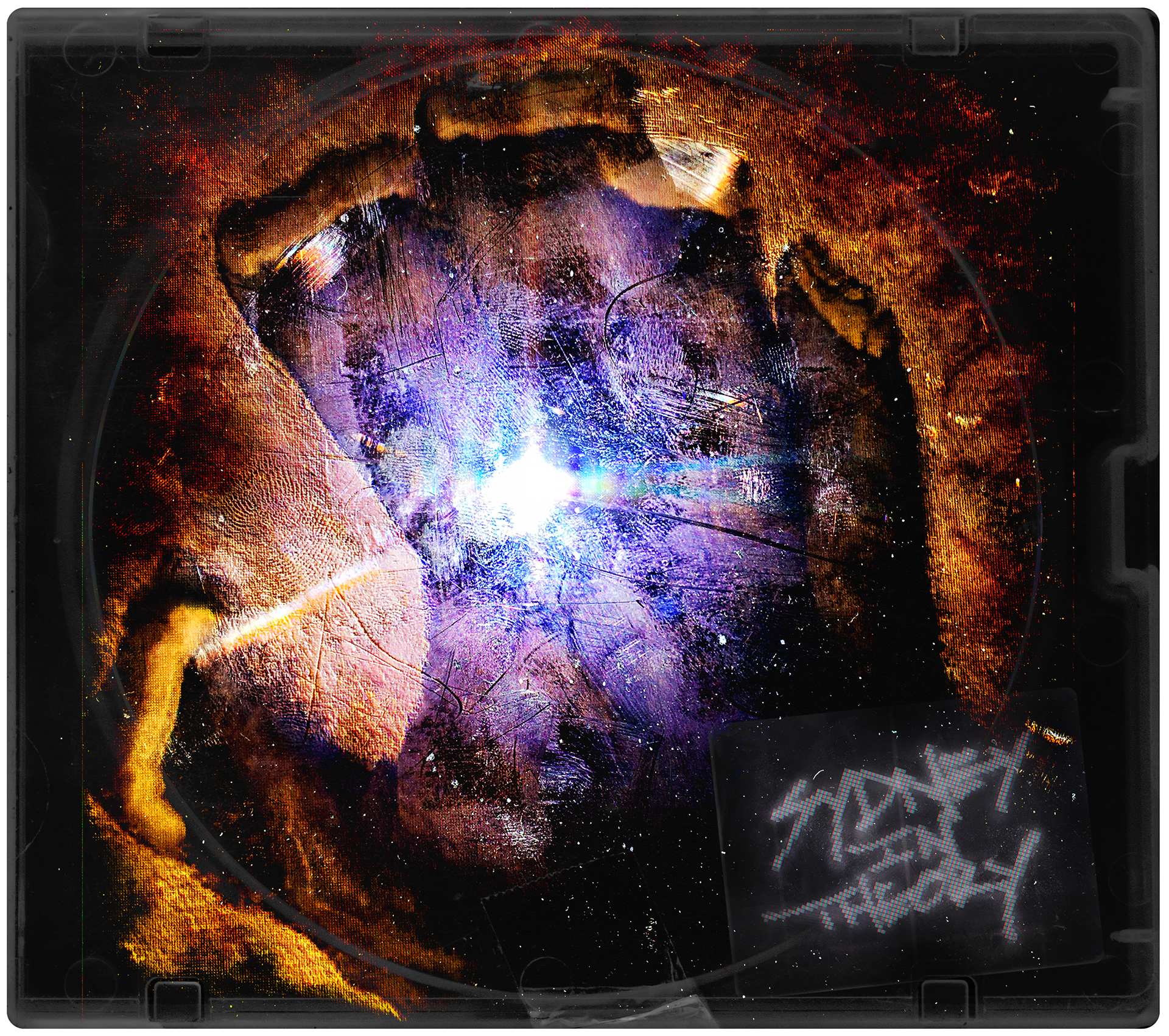 Album Cover Process:
pulling from this concept of him staring at his computer screen trying to find answers for his life, I started my process the same way. I took flash photos of my computer screen that had photos of these slow shutter black and white photos I took of my hand. Incidentally, the flash ended up functioning as the guiding light he was trying to head towards. All of the other details are smudges and dust from my computer that I ma

nip

ulated to kind of double as this outer-space galactic atmosphere. All seemed appropriate from the glorious brief I had that you can read above.
Concept:
To celebrate the 5 different versions of the album that Sydney In Theory made in the 10 years he has been working on the album, I created animated Instagram promo that nodded at these versions leading up until the release date with the last one being a hint at the final cover that I designed. The project is still being working on which is why none of the following images have a release date. Once he sets a release date I will go back in and finish everything up.
Instagram Promo Process:
In order to get high resolution smudges and dust, I let the scanner scan itself with nothing on it. To achieve this I just had to follow the scanning bar with my iPhone flashlight to illuminate the smudges and grime that I was interested in. (I then cleaned my scanner when I was done). To get the pixelated images of the previous album covers I shrunk them down on my computer and then took photos of them to give it a lo-fidelity digital aesthetic. 
FEEL FREE TO ZOOM IN ON THE BELOW IMAGES TO SEE DETAIL